That's behind it
OMNIFECT® PROFESSIONAL is a mineral premix specially formulated for fattening pigs.
The feeding causes a greater synthesis of protein and a better immune response. As a result, we achieve a better feed conversion, less organic nitrogen in the manure and higher daily weight gains. The unique combination of 100% natural ingredients allows an optimized feeding and saving on expensive protein foods. The manure contains up to 30% less nitrogen and phosphorus and reduces the required surface area while improving the balance / adjustment of fertilizers. OMNIFECT® reduces the ammonia content in the barn and guarantees less emissions, significantly improving the air in the barn.
Results in fattening pigs
* Per pig. All values compared during fattening without OMNIFECT®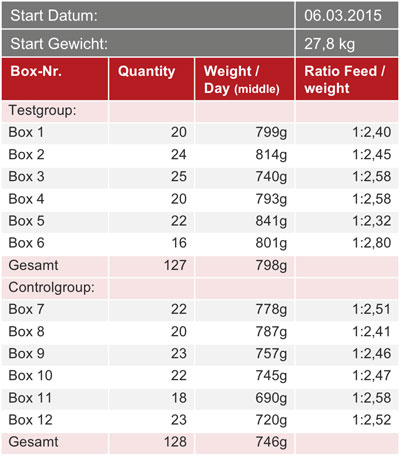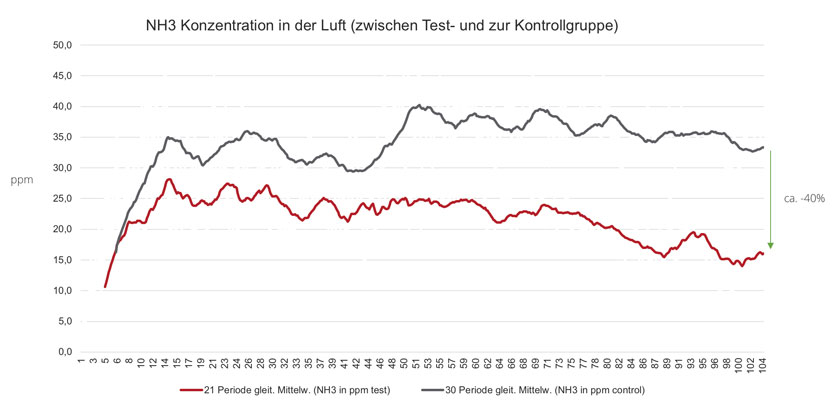 The values were determined by independent research in a German pigsty.
Nitrogen levels were measured every 15 minutes over a period of 104 days.
Dosage in pig fattening:
127g / pig dosed evenly over the first 70 days of the fattening period
Do you have questions? Do you want a detailed query or to place an order directly?
For further information, please use our contact form.
For breeders, animal shelters and distributors, we offer our OMNIFECT® products for large-scale consumers on palletts.